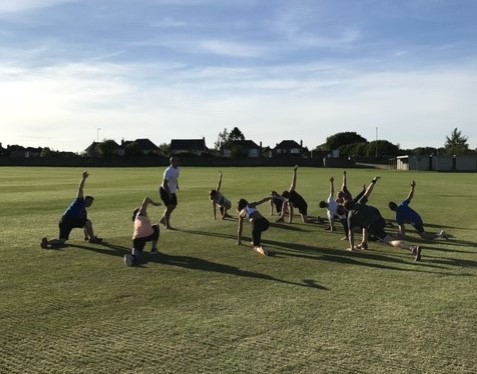 Charlie Babb of Prime Motion offers a series of unique and innovative group exercise classes that have accrued him two awards for 'PT of the year' and granted him a name for himself within the group exercise industry. Currently in Bath, Somerset and Broadway, Worcestershire these classes are like no other. Receive high end coaching, expert teaching points and cues that will have you perfectly in tune and connected with your body, all with a personable yet professional touch.
Total Body Conditioning:
These classes are fantastic if you're looking to increase your overall strength and fitness. Sculpt and tone those stubborn areas and condition your body to look and feel at its best! If you want high energy and a fun workout that is challenging and going to make you sweat and feel empowered, then this is the one for you!
Core Stability:
These classes are for those looking to strengthen, tighten and restore their core. We target the abdominals, obliques, lower back, hips, glutes and all the muscles in between! Aside from improving the appearance of your core area, you'll refine your balance, enhance pelvic stability, improve your posture and develop your body awareness, making every day movement just that little bit more fluent.
Prime : HIIT:
Bringing back play into your exercise! Prime : HIIT focuses entirely on the use of your body weight with enhancing your functional strength and mobility at the forefront. High intensity interval methods are used to get your heart pumping and your muscles working! We use innovative animal and human movement patterns to get your brain and your nervous system stimulated and excited, and have you moving and grooving in ways you never thought were possible. Move, play and grow!